After more than 15 years of expertise in the creation of websites for the tourism promotion in France, Negocom Atlantique is broadening its horizons in 2021 (without limiting its French commitment). This new period will be placed under the sign of European expansion! At the beginning of the second half of the year, the first of a series of City Guides on attractive European cities will be launched…
City Guides about Europe's treasures
Stockholm will be our first destination, an attractive city, a vibrant royal capital that spreads its pleasures over a string of islands… Design, refined, spearhead of the "hygge", the Swedish art of living, it is a very popular destination for French people looking for a change of scenery and well-being.
Liverpool, in the north of England, a port city, multicultural and renowned in many ways, notably for its football team and its favourite group, the Beatles, will follow by the end of 2022. If it is not the tumultuous London that has caught our attention, it is because we are keen to promote " gems " destinations, jewels to be polished and to be discovered by the French (and more widely by French speakers). Indeed, our guides are above all intended for a French clientele, eager to discover Europe, as soon as health conditions allow it again. They will nevertheless be translated into English and Spanish.
We're confident that once this austere period is behind us, the French will be keen to travel again and discover cities with character, perhaps less popular than the big capitals. Our goal is to offer one City Guides per year, we are also thinking of Seville or Porto …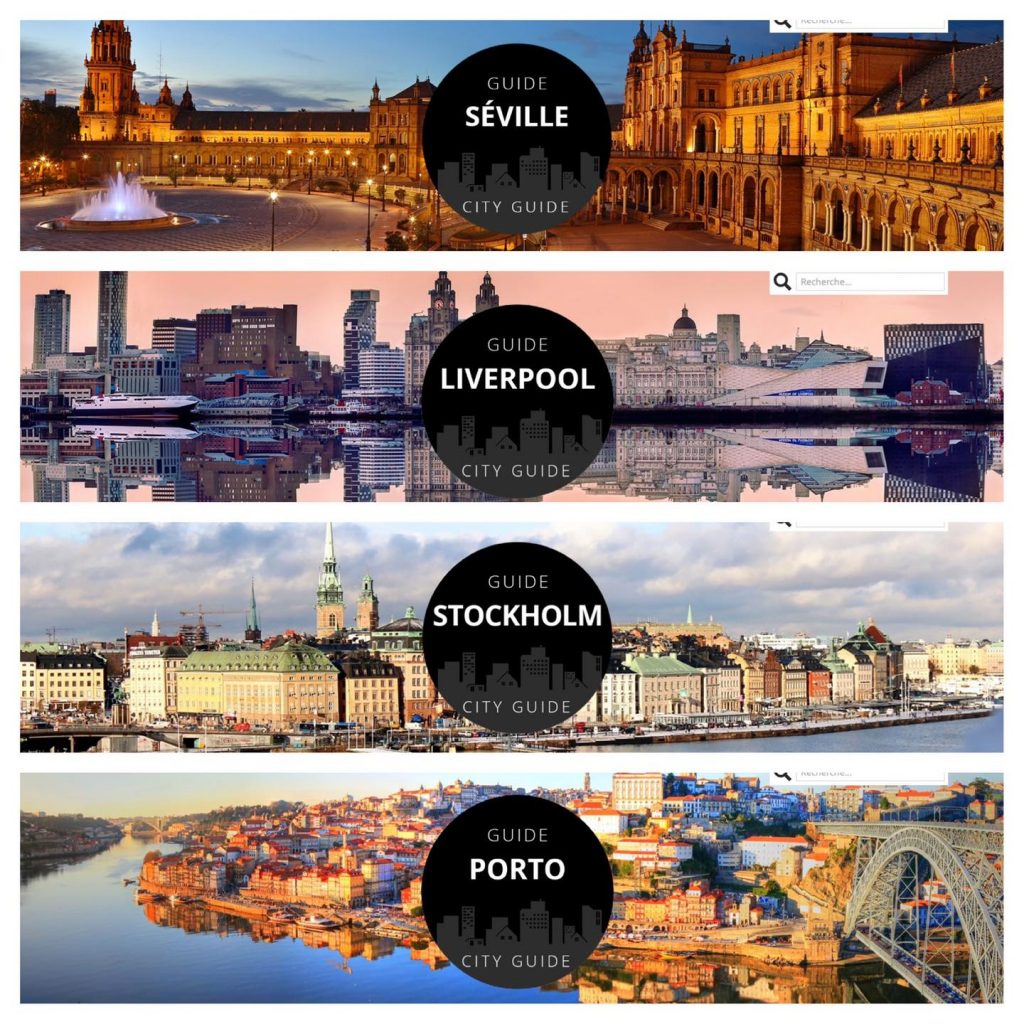 An attractive and easy-to-use format

The City Guides will use the recipe that has made us successful and that is popular with Internet users:
To propose a "Guide" part with factual, historical and general discovery information



Build a directory-type section with very detailed advertiser files
Animate experiential articles in a blog format, to propose activities, visits, good deals, discoveries to Internet users
This content will be intelligently meshed to offer relevant navigation on our sites, so that readers can build their stay or weekend and find what they are looking for in two clicks and discover new good ideas.
A team of expert professionals

For the creation of these new Guides, we don't change a winning team: the person in charge of the technical web development of our Guides will be in charge of creating the physical structure, and our graphic team has already created a graphic charter and elegant logos, in line with our new logos.
On the practical side, one of our editors, Lesley Williamson, will be responsible for creating the editorial content and photography for these materials, while business development for Europe will be handled by Hannah Longman, an Englishwoman and a new member of our team!
We look forward to introducing you to these new materials which will complete our territorial expansion in France, with the Guide de la Vendée, due in April/May 2021!